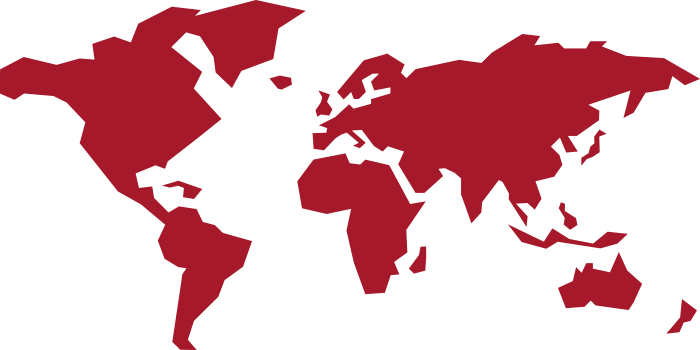 Colors
Black wall? How about a bright red world map? Fully polished world map from bare steel. The world map cut from blank steel is available in any desired RAL color and is finished with a matt or glossy color layer as standard.
We supply GeoMundi in all RAL colours.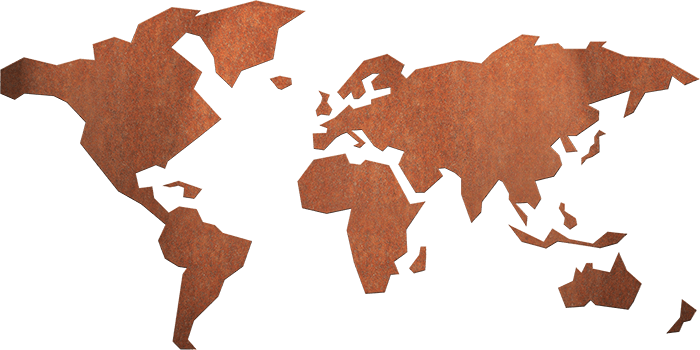 Cor-ten
The world map in Cor-ten steel is a unique eye-catcher.
Cor-ten steel, also called weather-resistant steel, has a certain composition that causes the surface to oxidize (rust). The oxide skin then serves as a protective layer, so that the underlying material is well protected against all weather influences.
The world map is supplied in bare, untreated Cor-ten steel. If the world map is hung outside, the weather conditions will then do their job. Over time, the characteristic rust-brown color forms naturally. The speed at which this happens depends of course on the (unpredictable) weather conditions.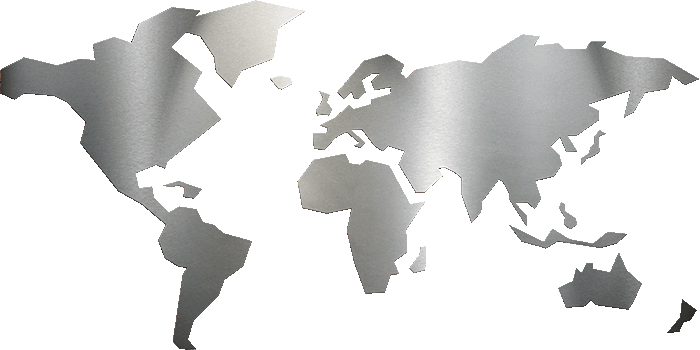 Ferro
The world map in cold-rolled steel provides an exciting balance within any interior style. The steel remains untreated because it naturally has a beautiful industrial look. This type of steel has a medium gray color tone and is given a warm shine by rolling during the production process.
Tip!
With magnets you can mark places in the world where you have been or want to go.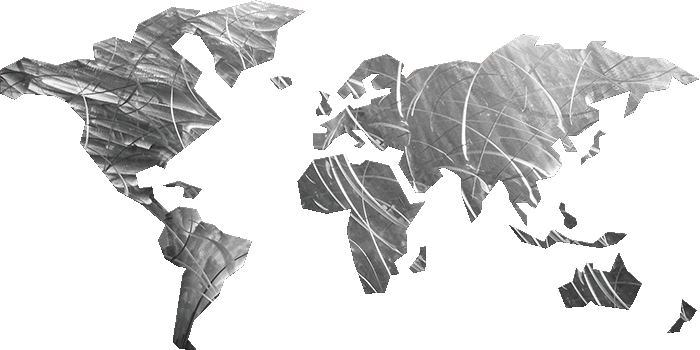 Steel
World map cut from bare steel. Surface treatment (brushing) creates a fascinating interplay of lines. Incoming light from the sun or artificial light further enhances the interplay of lines. Because the brushing is done manually, each card has its own unique look. Made of stainless steel so also suitable for outdoor use.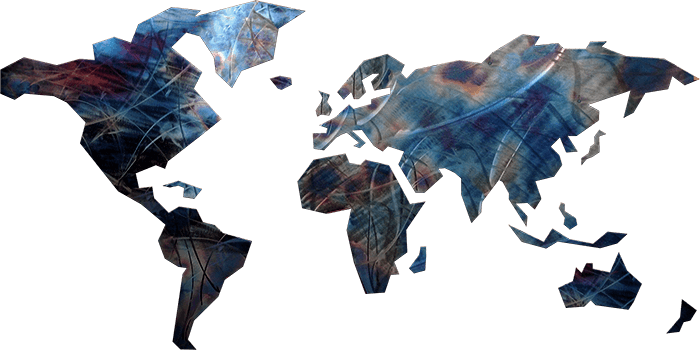 Jazz
World map cut from bare steel. The card is first brushed to create a line pattern and then the surface is heated manually. Because the heat intensity is not distributed equally everywhere, the steel takes on different colours. The colors vary from a light beige shade to red, purple and blue. Incoming light from the sun or artificial light ensures that the interplay of lines and color intensity are different every time. Because the brushing and heating are done manually, each world map has its own unique appearance.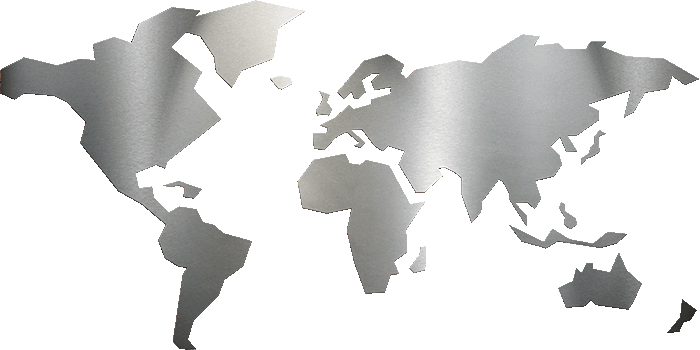 Ground stainless steel
The ground stainless steel is a version where a horizontal grinding pattern can be seen in all parts. This pattern runs parallel to each other in all parts.
Super sleek and a high-quality finish!
A GeoMundi on your wall?
You can always call us for a quote, questions or comments. Of course you can also send an e-mail to info@dutchhomeart.com or use the contact form to request a quote for your world.